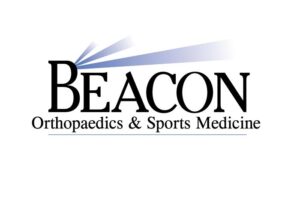 The Cincinnati Sirens are proud to announce Beacon Orthopaedics & Sports Medicine as the team's official medical partner for the 2021 season. In addition to providing medical staffing for all Sirens WPSL and OVPL home games, Beacon will become a vital resource for our athletes for both pre-injury prevention and post-injury care.
Sirens WPSL Head Coach Brigit Reder says, "I am extremely excited for the medical partnership with Beacon Orthopaedics this season. Having personally worked with the Beacon staff and Dr. Kremchek for several years now, I can confidently say that we are providing our athletes with absolute premier level care, resources and medical support."
"Beacon Orthopaedics and Sports Medicine is proud to continue to support the growth of women's soccer in the Cincinnati community. The Sirens are an important piece of this growth and we are excited to be their medical partner," said Dr. Tim Kremchek.
About Cincinnati Sirens FC
The Cincinnati Sirens women's soccer team participates in the Women's Premier Soccer League (WPSL), the Premier Arena Soccer League (PASL) and the Ohio Valley Premier League (OVPL), competing at the highest level of amateur soccer in North America. The roster includes a mixture of experienced players looking to forward their career in soccer, current college players looking to improve their game in the off-season and high school players who will be entering college in the Fall. Proceeds from WPSL home games are donated to local individuals and organizations in need and are facilitated through C925, a non-profit that manages the Cincinnati Sirens and men's team, Cincinnati Swerve. cincinnatisirens.com
About Beacon Orthopaedics & Sports Medicine
Beacon is one of the largest and fastest growing orthopedic practices in the region. With 14 locations across Ohio, Kentucky and Indiana, the Beacon team has grown to 42 expert physicians, specializing in surgical and non-surgical orthopedics, sports medicine, regenerative medicine, joint replacement, and spine care. Beacon also provides physical therapy and imaging services to give every patient comprehensive and efficient care all under one roof. For more information, visit beaconortho.com or call 513-354-3700.