John Vogt • Owner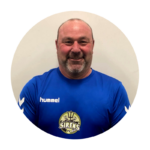 John is the current owner of the Cincinnati Sirens organization, after purchasing the WPSL franchise in 2014. He is also currently an Assistant Coach of the WPSL team. His interest in soccer dates back to the 1970's, when he was first introduced to the newly formed SAY Soccer organization in Forest Park, Ohio. After high school, John started playing for the Kolping Soccer Club and also took a job coaching U9 girls. He spent 22 years at the club, where he held positions as Vice President and the High School Girls Director. He also coached multiple teams, including two high school boy's teams. After resigning from the club in 2018, he took a position at Fairfield Optimist Soccer Club (FOSC) and is presently coaching their U19 women's team. John also spent three seasons coaching at Cincinnati Christian High School before becoming a Varsity Assistant Coach at Lakota West High School and is now the Head Coach of the women's JV program. John holds a United Soccer Coaches National diploma and a United Soccer Coaches High School certification.
Craig Rhodis • Technical Director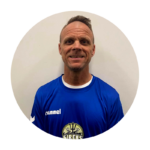 Craig was a 4-year varsity starter at Thomas More College, where he finished his career as the all-time leading scorer. After college, he played professionally for 16 years and earned 3 National Championships during that time. He has coached at every level from youth to professional, including as the Head Coach of the United States Women's National Arena and 6 a Side team, Head Coach of the United States National Arena Soccer Team, and Assistant Coach of the United States Men's National 6 a Side team. He currently serves as the Technical Director for the United States Small Sided Soccer Association (USA 567) and is also a licensed scout. Craig is also a founding member of C925, which uses soccer as a vehicle to serve those in need in various communities in the US and around the world. His passion within the game of soccer is developing players, which led him to create the Soccergility fitness & skills program and the Cincinnati Soccer School for youth soccer players. Craig has recently transitioned from the Head Coach of both the Cincinnati Sirens women's and Cincinnati Swerve men's programs to become the organizations' Technical Director, overseeing operations and player development. He will also be the Head Coach of the Sirens' newly formed U-20 OVPL squad, alongside his wife Stacey Rhodis.
Brigit Reder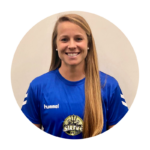 At Lakota West High School, Brigit was a standout soccer player before heading to Ball State University, where she was a 4-year varsity starter. She set the school's record for minutes played in a career and scored 11 goals in her collegiate career as a defender. After leaving Ball State, she went on to play professional soccer for Seattle Sounders FC, the Western New York Flash and Ostersund DFF in Sweden. Brigit returned to Lakota West High School in 2016 where she became the Head Coach of the women's Varsity soccer program. She led her squad to a 22-0-2 finish in 2019, winning the state title in Ohio's largest division. She was named the GMC Coach of the Year in 2019 and her team set school records for longest winning streak (15) and unbeaten streak (29) spanning the 2019-2020 seasons. Brigit was named to the United Soccer Coaches' distinguished 30 Under 30 list for 2020-21 and was chosen to coach the 2021 High School Girls All-American soccer game in St. Louis. She also is the owner of Adrenaline Sports & Fitness in West Chester, Ohio.
Jacob Morrison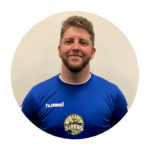 Jacob competed at Miami Trace High School before becoming a First Team All-Conference athlete at Ohio Christian University, leading his team to 4 consecutive National tournament appearances. He also holds the record for consecutive shutouts (11) and most shutouts in a season (14). Jacob's coaching career includes stints as the Associate Head Coach at Miami Trace High School, an Assistant Coach at Wilmington College, an Assistant Coach at Cincinnati Christian University and Volunteer Assistant Coach at Wright State University. He is currently the Assistant Director U14-U19 at Cincinnati United Soccer Club (CUP) North and owns Complete Technique Soccer Training. Jacob has been with the Sirens for three years and serves as the Sirens Academy Director and Head Coach of the OVPL U-23 squad.
Chase Jackson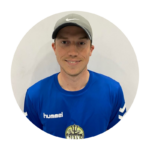 Chase played soccer at Fairfield High School before heading to Thomas More College to play collegiately. He began his coaching career at Fairfield Optimist Soccer Club (FOSC) before moving to Total Futbol Academy (TFA) to become the Director of Coaching for the U11-U14 Girl's program, where he remains today. He also served as a Tournament Director at TFA for four years and was the Head Coach of the U13 State Cup Champions in 2019. Chase is currently an Assistant Coach with the Fairfield High School men's program and has been on staff with the Cincinnati Sirens since 2019. He holds a USSF C License.
Alex Kamphaus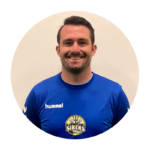 Alex was named All-Southwest Ohio at Wyoming High School before going on to become a 4-year varsity letterman at Otterbein University. After his collegiate career, he returned to his alma mater as the JV Head Coach and Varsity Assistant Coach, where he helped lead the Cowboys to three District Championships and one Regional Final. He has been the Goalkeeper Coach for both the men's and women's programs at Indian Hill High School since 2019 and the Cincinnati United Soccer Club (CUP) Goalkeeper Coach since 2020. Alex is also the Head of Goalkeeping for FX Athletic Performance and is a licensed PTA in Ohio.
Stacey Rhodis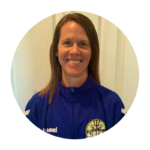 During her playing career, Stacey led Badin High School to its first state final in school history and was named the Cincinnati High School Player of the Year in 1995. She was also a 4-year letterman at Xavier University, where she led the Musketeers to their first NCAA tournament appearance in 1998. After college, Stacey became a coach with Fairfield Optimist Soccer Club (FOSC) and remained on staff for 23 years. During that time, Stacey also played with the Cincinnati Sirens WPSL team for two years and has now returned to the organization as the Assistant Coach for the U-20 OVPL squad, alongside her husband Craig Rhodis.
Tara Stroud • Marketing Director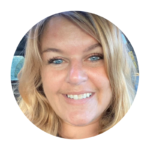 Tara has been with the Cincinnati Sirens organization since 2017, serving as the Marketing Director and assisting with various operations. In her professional career, she owns a marketing firm that assists Cincinnati-area businesses with various strategies and has previously founded a non-profit organization for cancer research and owned an event planning company. Tara found her passion for the game of soccer more than 15 years ago and has volunteered in roles such as a team admin, youth club board member, volunteer coordinator and fundraising chair during this time. Tara has also worked to develop marketing plans and coordinate events for various youth soccer clubs, high school programs, training facilities and national organizations. Additionally, she has previously been hired to write for the Women's Premier Soccer League (WPSL).