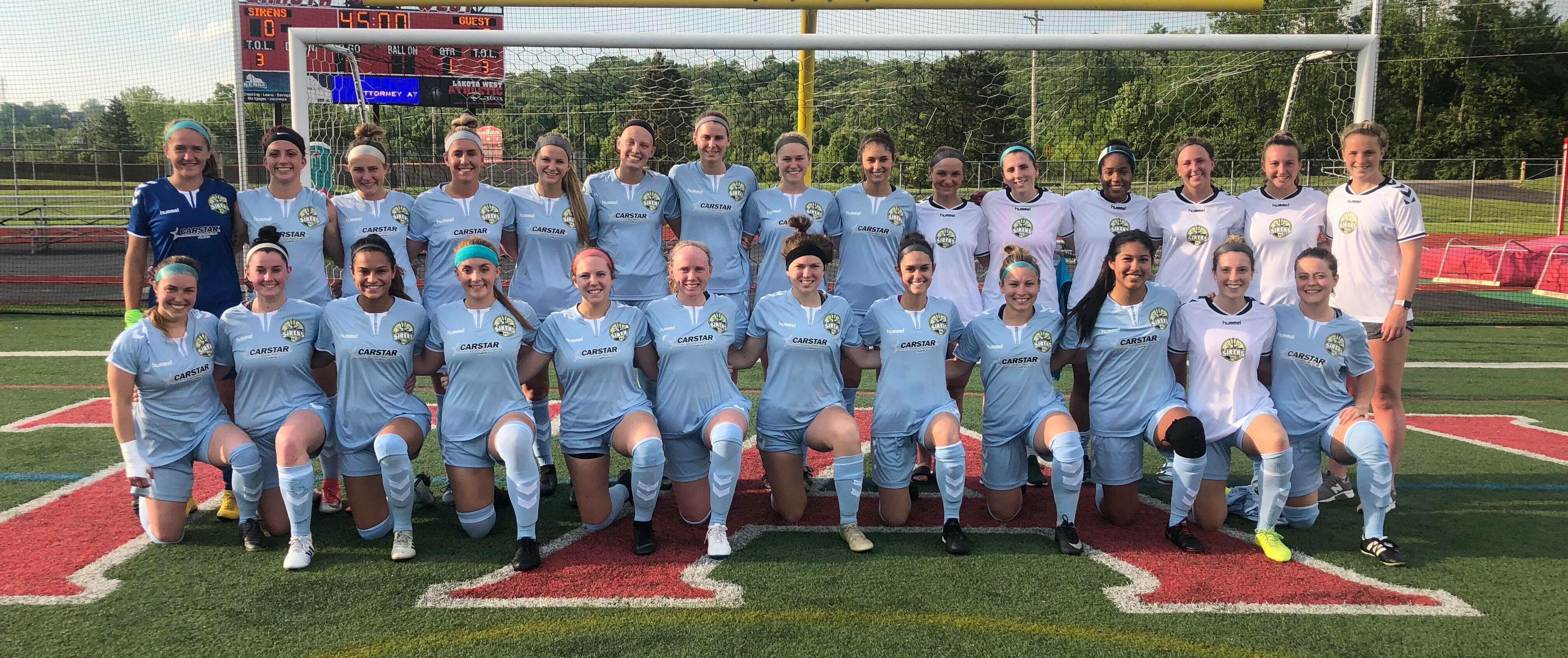 The Cincinnati Sirens FC women's soccer team competes in the Women's Premier Soccer League. The WPSL strives to provide the highest level of developmental opportunities for amateur players in the United States. Entering its 22nd season, the WPSL has grown to more than 100 clubs and is the largest women's soccer league in the world. Team rosters consist of highly skilled collegiate, post-collegiate, international and standout prep athletes. The 2020 season will be the Cincinnati Sirens' 5th year competing in the WPSL and will run from May to July.
The Sirens have also joined the Premier Arena Soccer League for the 2019-2020 season. The PASL is a national amateur adult league and is the largest international indoor/arena soccer league in the world. The league is a member of the WMF World MiniFootball Federation, the Pan American Minifootball Federation and American Soccer 567. The Sirens' PASL season will run from December to March.


All home games are played at GameTime Training Center in Fairfield, Ohio.
Tickets are $7/adult and $5/youth.